Our 'Pimp Your Prosecco' Cart is a great and fun addition to your drinks reception, let your guests add in Juice, Fresh Fruit and shimmer to add a bit of sparkle to their drinks.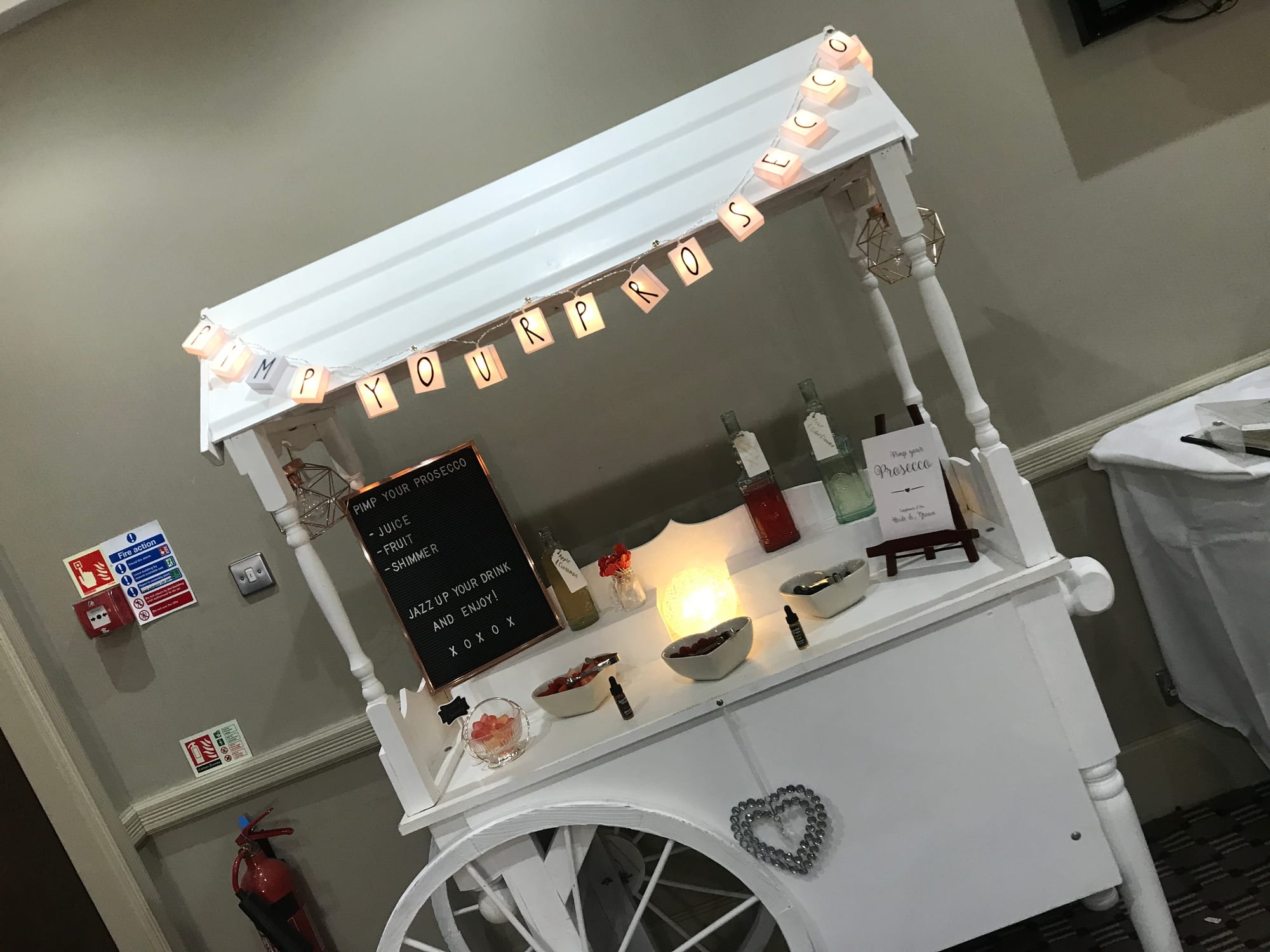 We include all Juices, Fruit, Shimmer & Glitter, Signs and Glassware. This can also be used as a 'Jazz up Your Gin' Cart.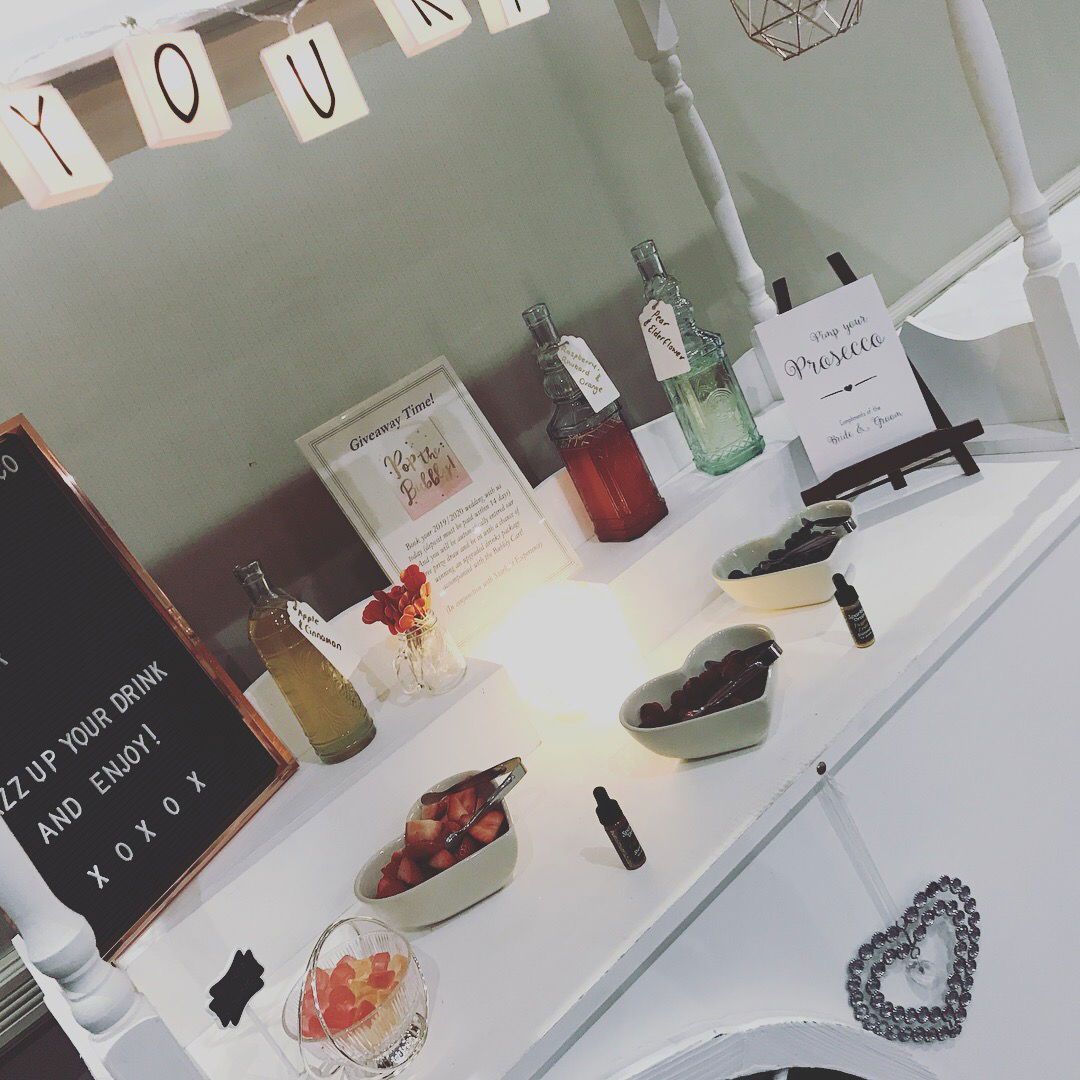 Lets us know your vision for the day and we make it as personalised as possible for you.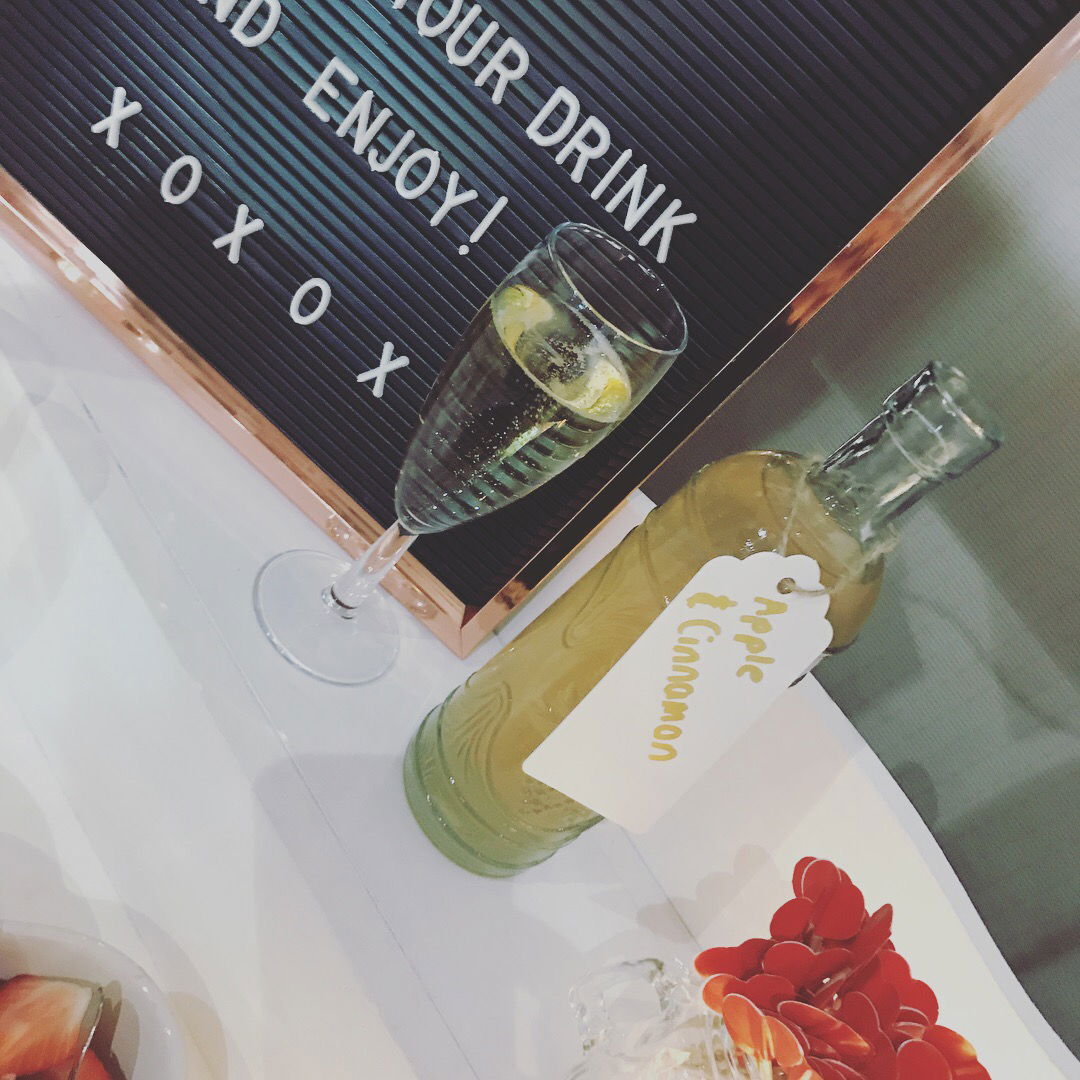 Your can hire this cart for only £195, please enquire directly to check availability.